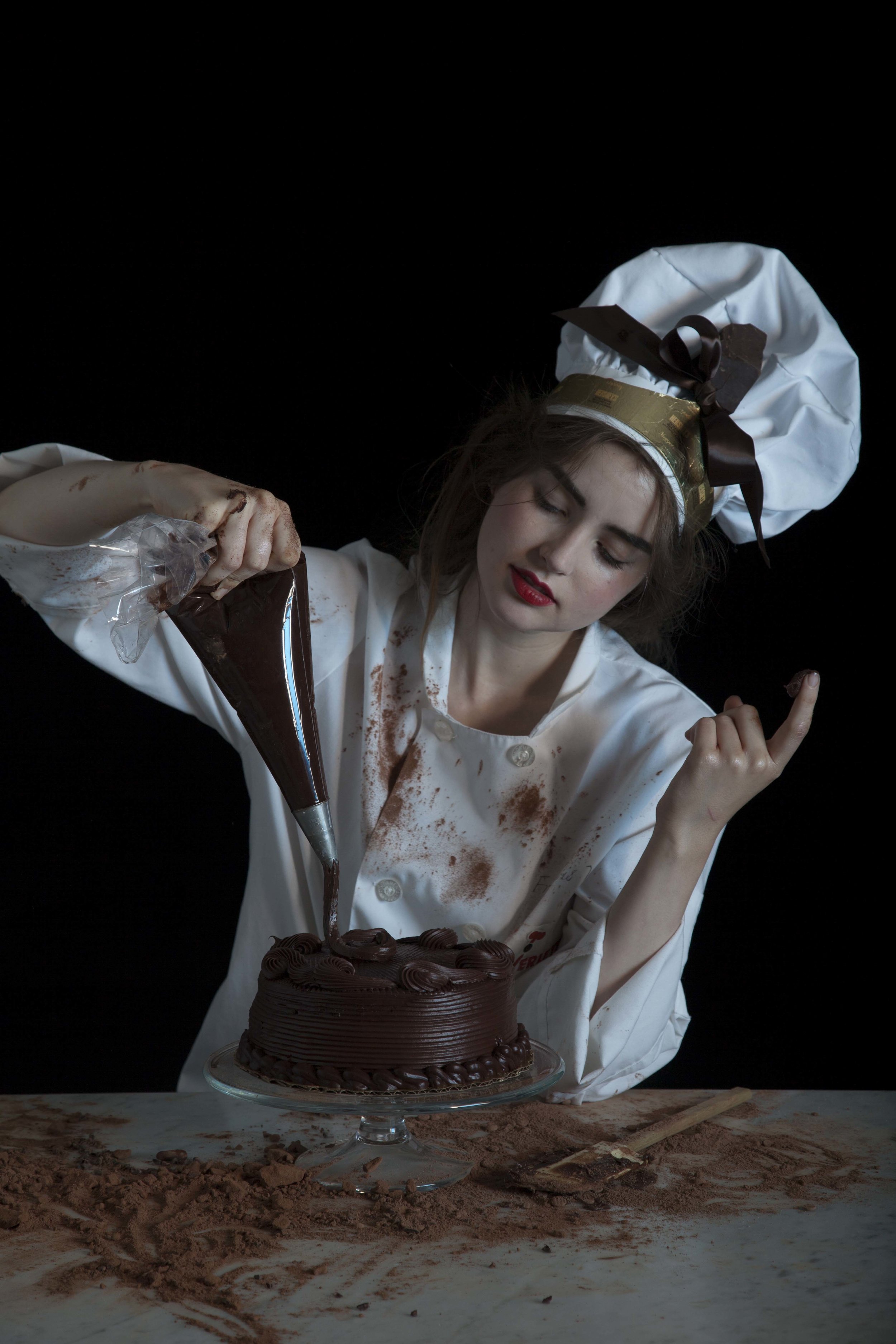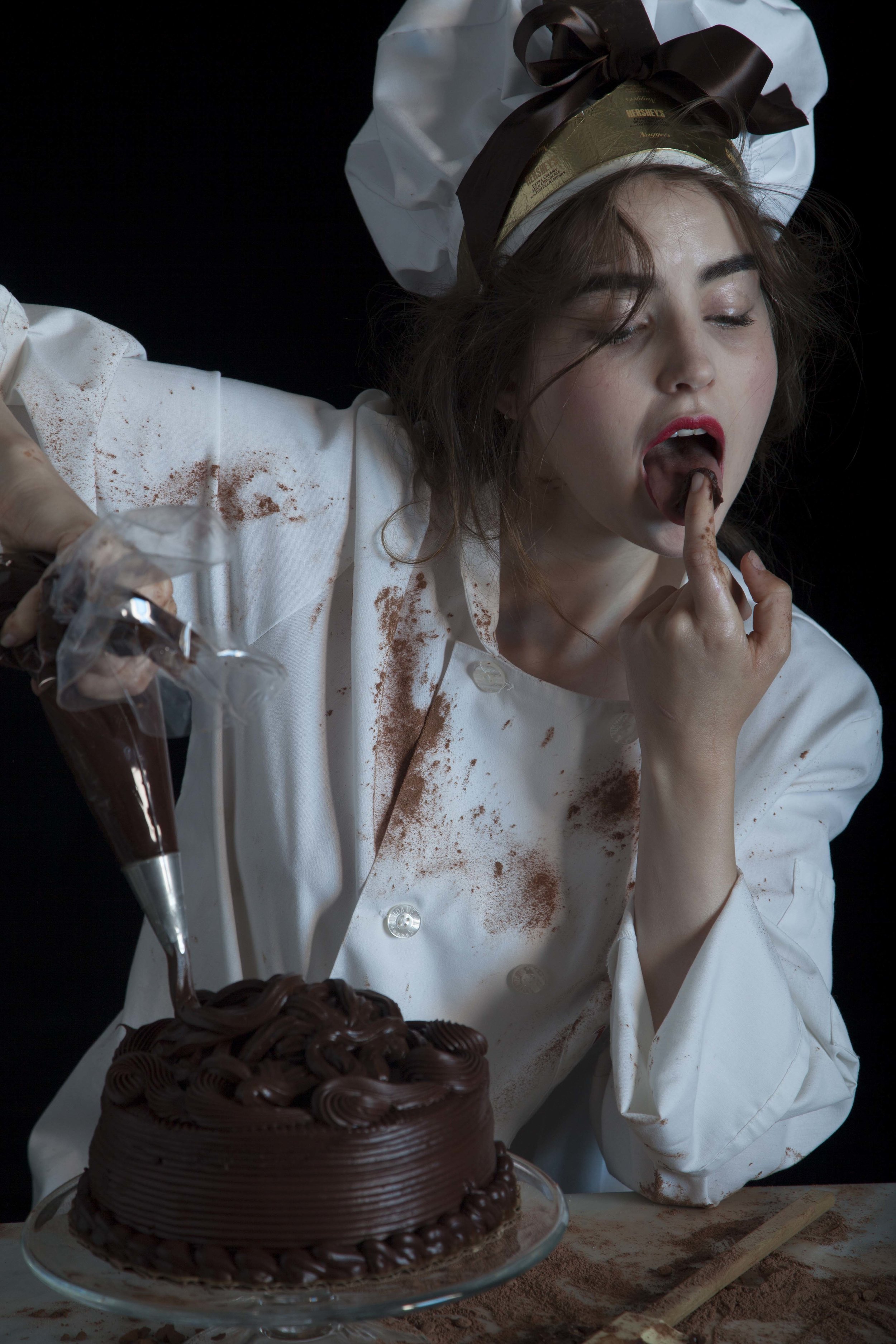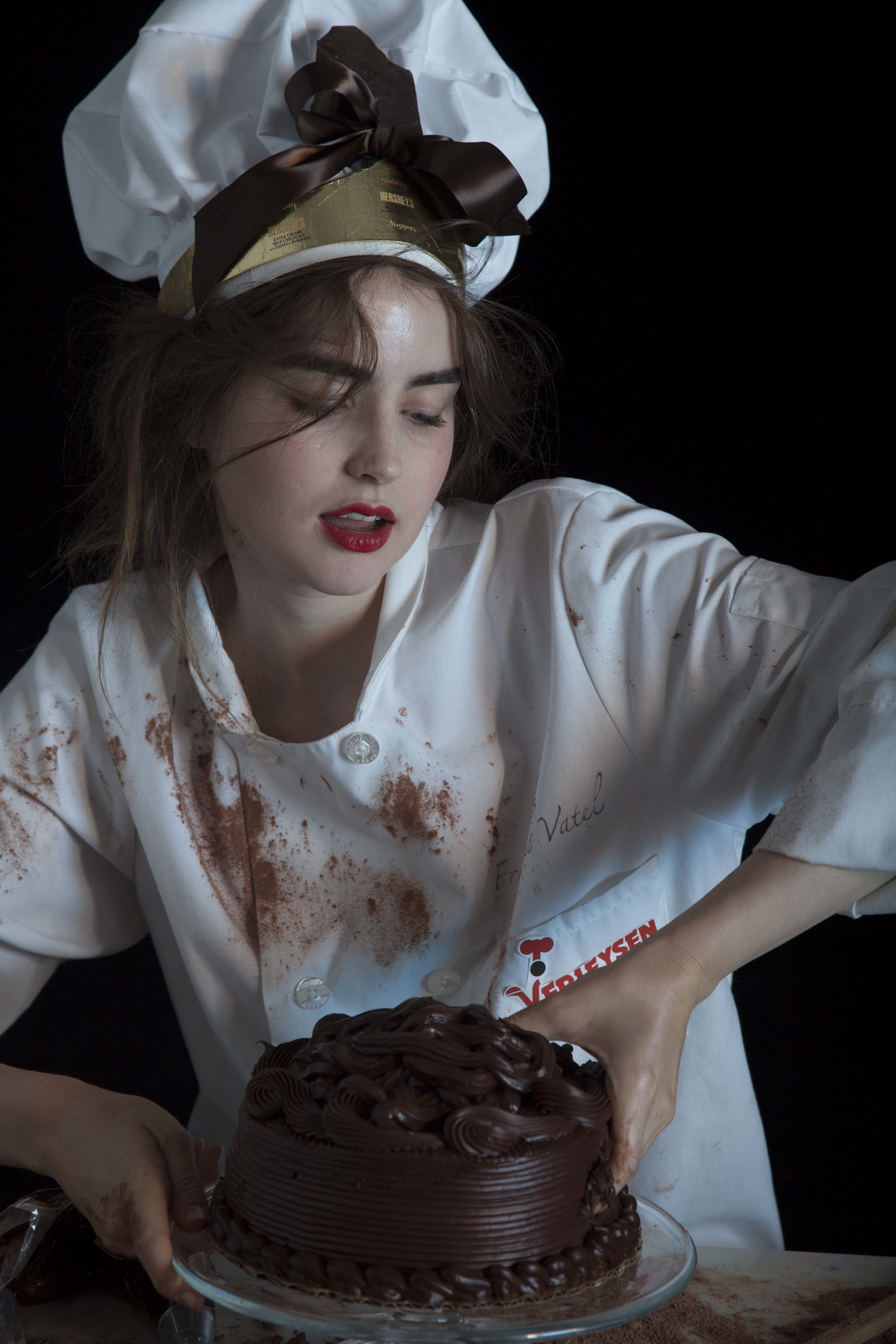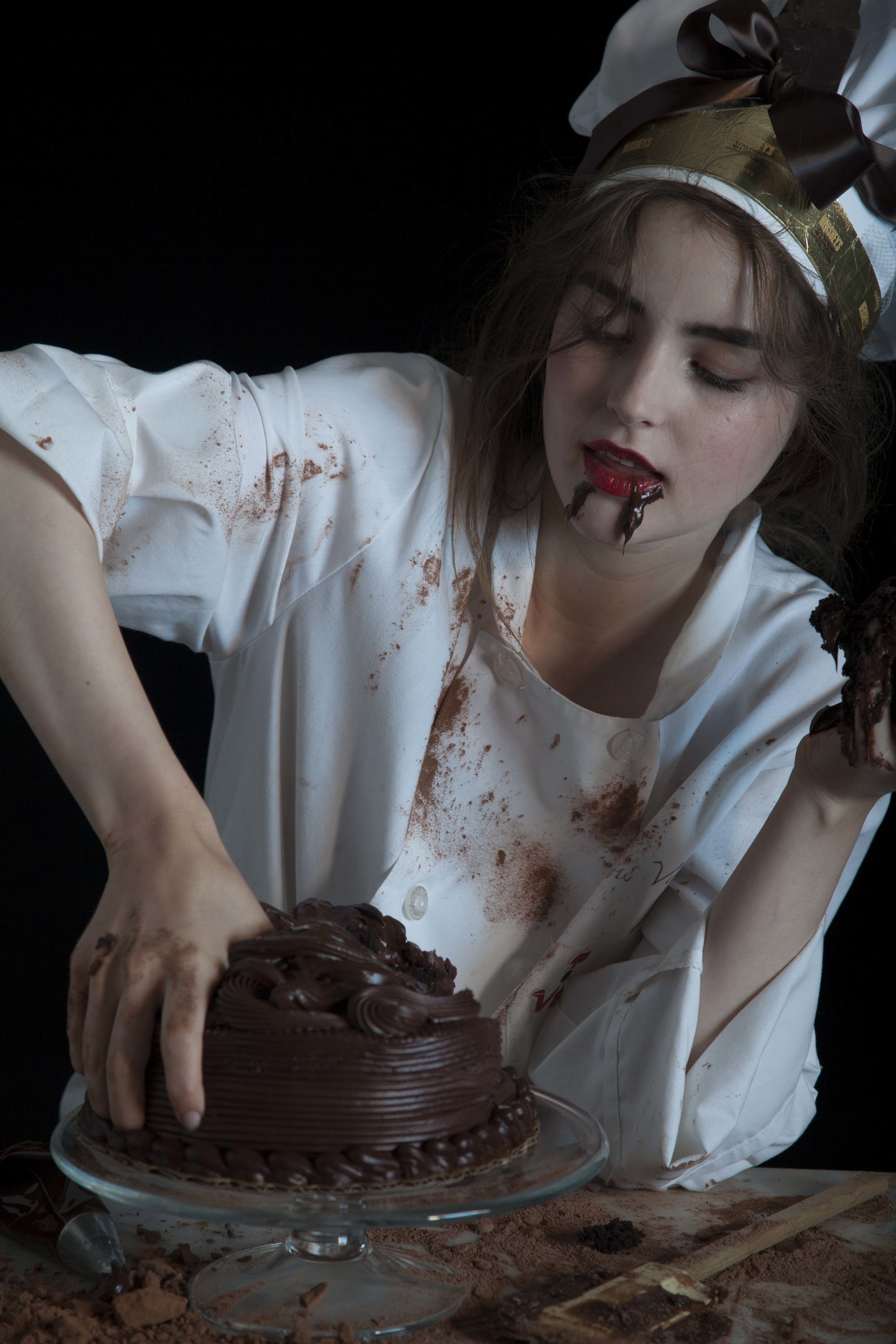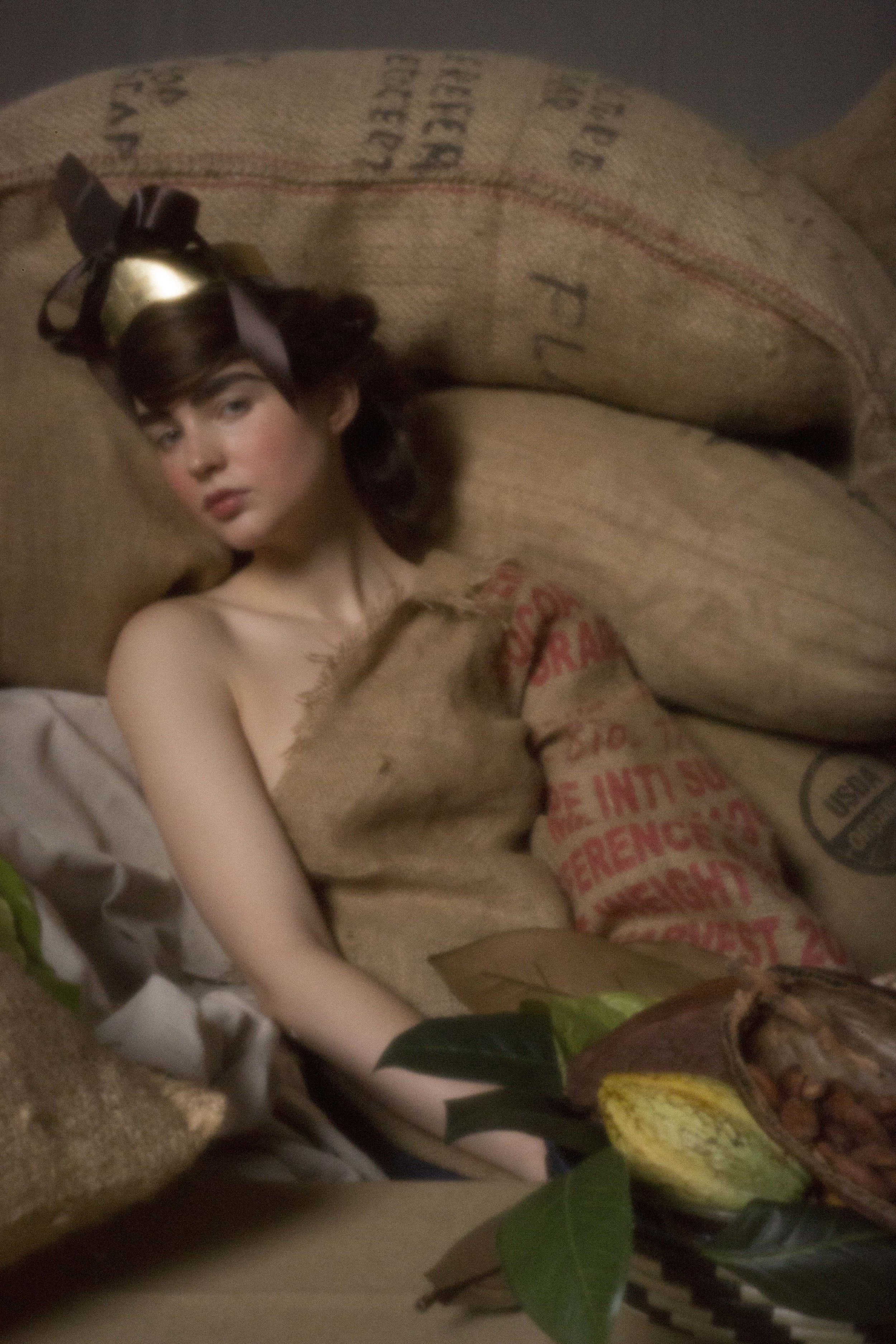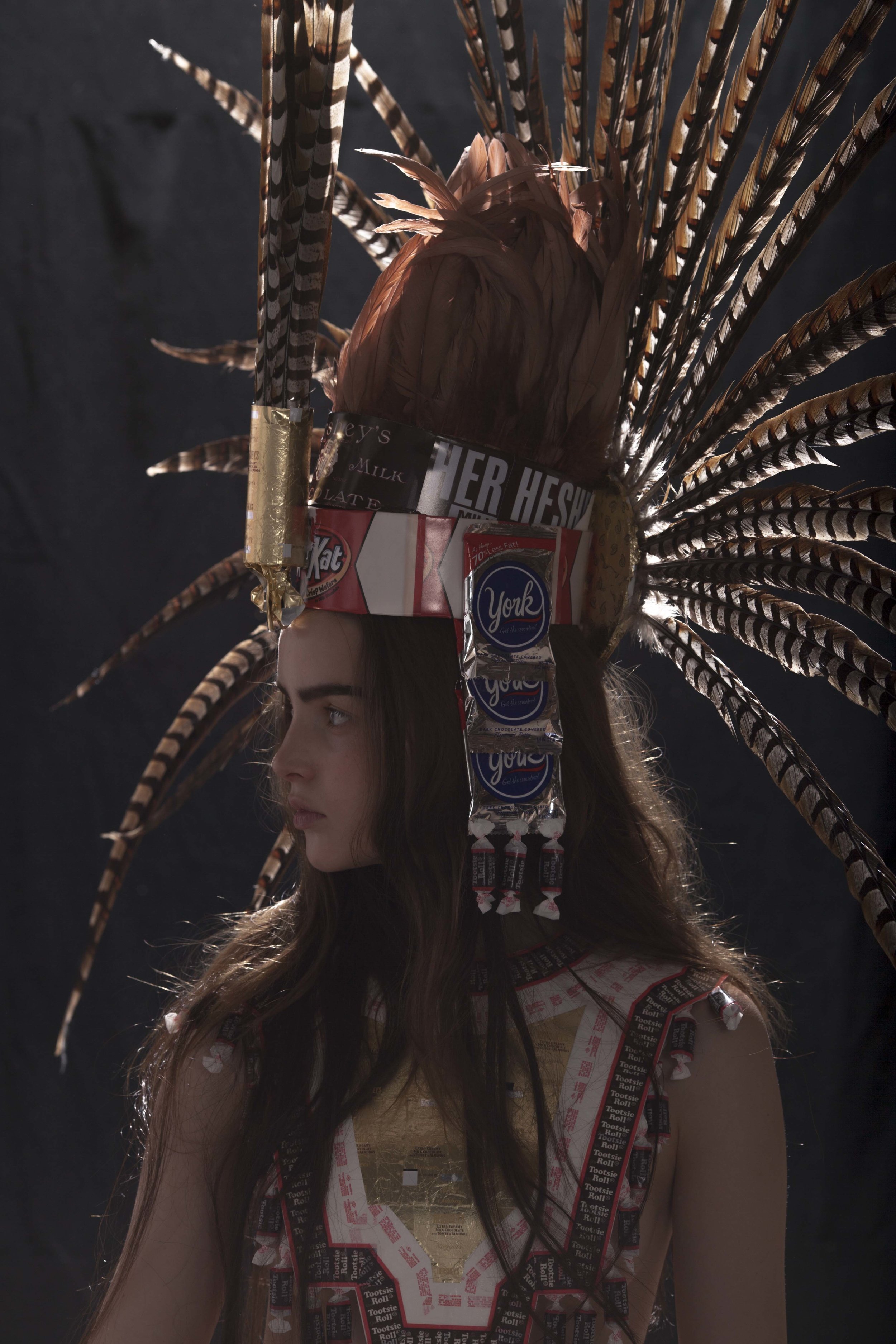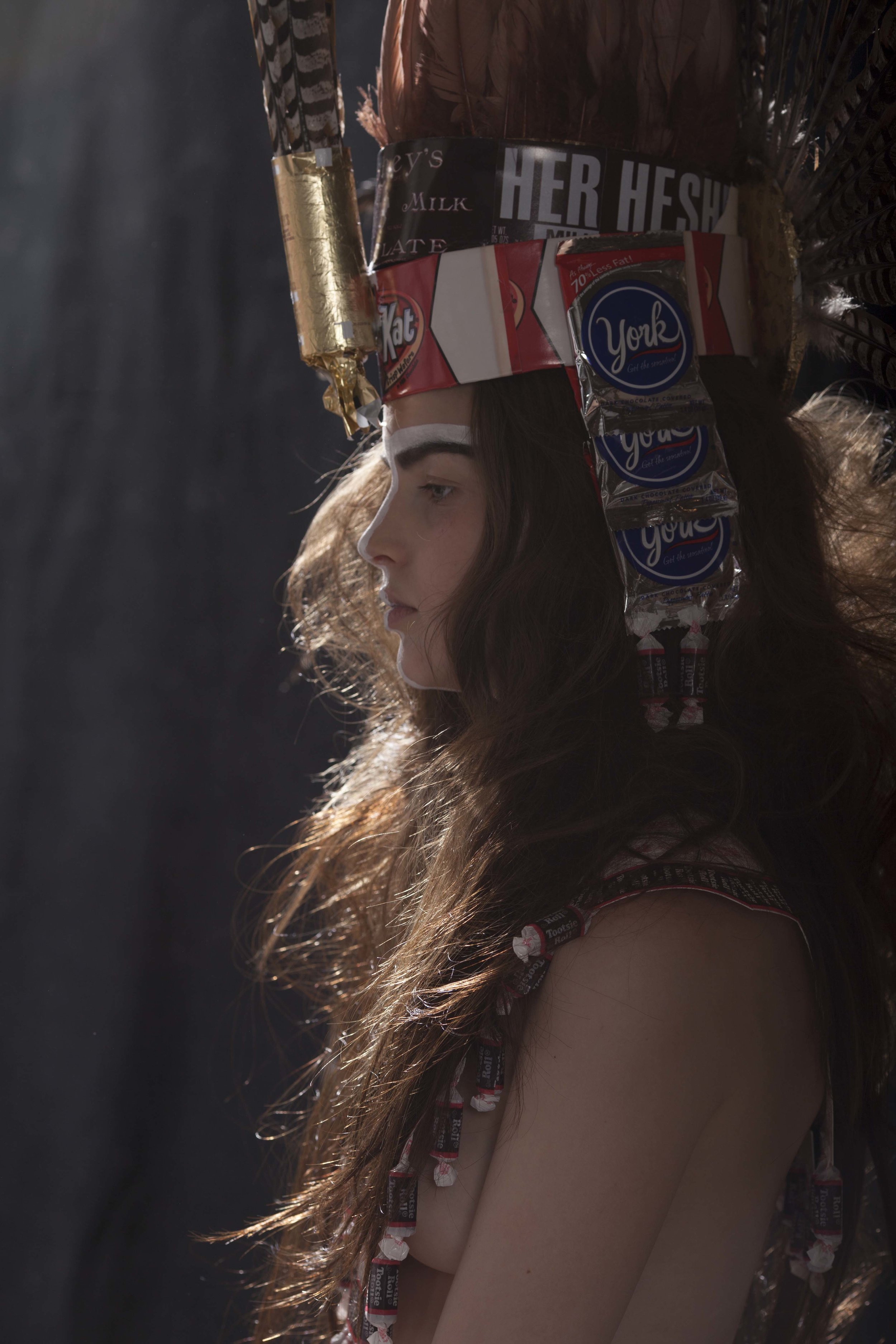 "The Chocolate Trip" by Will Cotton
LADY GUIDE:
Chocolate Shops
We all have the go-to friend who is the magic bullet of resource info. Forget the internet, these ladies and gentlemen are waaaaay better, AND they are totally interactive. Need to know the place to get the perfect thank you flowers in Chicago, a vegan birthday cake on one day's notice in Toronto, a box of chocolates in the shape of mice and penguins in Cambridge, the bookstore with the most knowledgeable sales staff, bridesmaids dresses that are survivable? They will know the answer.
It occurred to us that we don't use Yelp, we rely on these personal sources exclusively. We keep track of all the suggestions we cull, and have now started a listing guide which will evolve over time (with places we depend on), generated from these unequivocal recommendations. We will also happily take your supplemental suggestions via email, which we will investigate and add to the list where it seems warranted.
We begin LADY GUIDE today with a simple list of chocolate shops because it is lovely thing to bring to a friend when invited to dinner, or to send as a thank you...or just because. A beautiful bar or ribbon-wrapped box is a nice home run of a small gift. It is also a mini luxury when a lady needs a private indulgence. If this is your motivation, may we suggest you get the box? A box of chocolates is an excellent partner in a walk around, an afternoon tea, and of course, not at all bad in bed. -SRW
BARCELONA
Carrer de les Floristes de la Rambla, 83
08001 Barcelona, Spain
+34 933 016 027
BERLIN
Goltzstraße 23
10781 Berlin, Germany
+49 30 23623256
BEVERLY HILLS
9548 Brighton Way
Beverly Hills, CA 90210
(310) 276-2776
A wonderland of fish, cats, butterflies, and airplanes, Teuscher has a Swiss chocolate to suit every mood. Their whimsical truffle boxes (rosy-cheeked ladybugs, grinning mice, blooming flowers), handcrafted from silk and crepe paper, are unique, unforgettable, and impossible not to keep. $$
444 N Canon Dr.
Beverly Hills, CA 90210
(310) 275-0341
Open since 1942 (with display placards denoting Frank Sinatra and Rita Hayworth's favorites), Edelweiss is a glimpse into classic, small-town Beverly Hills. This in an old fashioned, family-owned operation; ideal for those experiencing Beverly Hills-induced ennui, a milk chocolate turtle or piece of dark chocolate covered honeycomb should help matters. $
BOSTON
220 Clarendon St.
Boston, MA 02116
(617) 303-0113
BROOKLYN
111 N 3rd St.
Brooklyn, NY 11211
(718) 388-2644
Chic, smart and minimal bean to bar shops. Imagine a chocolate factory with Donald Judd as its visionary, and you are in Mast world. It is also a factory and an installation. It's serious chocolate. The ladies love their Salt Collection (with all the world's glory of salts represented), and the library of herb chocolate mini bars in beautiful solid colors. This is a lovely gift for a sophisticated friend or hostess. Also, a nice dessert solution at a last minute dinner party, brought to the table in a lovely stack. $
BRUSSELS
Rue Royale 73
1000 Brussels, Belgium
+32 2 217 45 00
Recommended by Gretchen Newman
CHUO-KU, TOKYO
6-7-6 Ginza
Chuo-ku, Tokyo
Recommended by Cindy Zerah
FIRENZE
Borgo degli Albizi 11/R
50122 Firenze, Italy
+39 055 234 0374
Recommended by Laura McLaws Helms
A teeny chocolate wonderland, this is the second outpost of the Vestri family's business (they started in Arezzo). In summer there is always a long line for their justifiably famous gelato, while in winter seek out their viscous hot dark chocolate, though the real stars of the show are their delectable nut and fruit studded bars.
LONDON
33 Camden Passage
London, UK N1 8EA
+44 20 7424 5750
321 King's Rd.
London SW3 5EP, United Kingdom
+44 20 7352 5857
Recommended by Laura McLaws Helms
Founded in 1983, Rococo is commonly thought to have brought luxury chocolate making to the UK. All organic, they own their own cacao farm in Grenada and the high quality of their ingredients is readily apparent in every exquisite truffle.
LOS ANGELES
3360 W 1st St
Los Angeles, CA 90004
(213) 739-8149
Recommended by Jacqui Getty
Housed in a Tudor style shopping structure, Valerie Confections offers up the most elegant edible gifts in Los Angeles, including seasonal truffles and delicate petit-fours flecked with crystallized rose petals, laced with cassis, and fit for a 16th century courtesan. $$
MEXICO CITY
Isabel la Católica 30
06000 México, D.F., Mexico
+52 55 5281 4064
NEW PALTZ
25 N Front St.
New Paltz, NY 12561
845 255-8834
Recommended by Fabiola Alondra
With its pale blue awning and twinkling fairy lights, Lagusta's Luscious is the Hudson Valley's version of an enchanted gingerbread house. Owner Lagusta Yearwood dreams up organic, vegan delicacies that are as beautiful as they are imaginative, featuring unusual ingredients such as shiitake sea salt and miso paste. $$
NEW YORK
350 Hudson Street
New York, NY 10014
(212) 414-2462
40 8th Avenue
New York, NY 10014
(212) 924-2280
Recommended by Shawn Brydges
Pretty, lilac-printed boxes of classics (and the big red heart box for Valentine's Day). An excellent pit stop for a treat, especially with a child. Epic, seasonal solid chocolate figures: Bats, rabbits, coffins, turkeys. Santa Clauses, Sinterklaas' (the Dutch Santa) - all still handmade. As a side note, the pharmacy just south of Li-Lac has a magical Christmas display every year, their window crammed with a miniature holiday village, which makes a nice two point stop for the six and under set. Darling. Old School. $$
484 Broome St.
New York, NY 10013
(212) 925-6999
Recommended by Kit Chaney
Tiny, lady bites of uniquely flavored ganache or caramel squares, whimsically painted and packaged in beautiful little gift boxes. This is elevated chocolate with unique flavors, handmade in Brooklyn for a clientele of stylish chocoholics. Ideal for gift giving, not ideal for kids. $$
PARIS
35 Rue du Faubourg Montmartre
75009 Paris, France
+33 1 47 70 83 69
108 Boulevard Saint-Germain
75006 Paris, France
+33 1 43 29 38 42
19 Rue de Sèvres,
75006 Paris, France
+33 1 45 44 20 40
Recommended by Lakshmi Menon
PORTLAND
414 SW 13th Ave
Portland, OR 97205
(503) 241-0656
ROMA
Via Leonina, 82
00184 Roma, Italy
+39 06 482 1473
Moriondo Gariglio  
Via del Piè di Marmo, 21/22,
00186 Roma, Italy
+39 06 699 0856
Recommended by Jeanette Baron Montgomery
SANTA FE
Todos Santos
125 E Palace Ave
Santa Fe, NM 87501
(505) 982-3855
Recommended by Jennifer Brandt-Taylor
In owner Hayward Simoneux's shop, Kachina dolls, leopard print and disco balls collide with gold-dusted religious folk charm and astrological sign-shaped chocolates, creating an explosively beautiful visual feast. A road-trip must for those traveling through Santa Fe; unfortunately for us, they don't ship. $$
SAVANNAH
323 W. Broughton St.
Savannah, Ga 31401
Recommended by Laura McLaws Helms
With a constantly evolving menu of delicate truffles (many based on local specialties, such as Georgia peaches and Mint Juleps), the 26-year-old Turoni has made a name for himself as the star chocolatier of the South. Possibly the prettiest gift you could give anyone is one of his gold-flecked honeycomb bars...
SEATTLE
1325 1st Ave.
Seattle, WA 98101
(206) 682-0168
TORONTO
32 Tank House Lane
Toronto, ON M5A 3C4, Canada
+1 416-815-7662
WASHINGTON, DC
1904 18th St. NW
Washington, DC 20009
(202) 903-0346