Beautiful Tips from Beautiful People
Anne Baxter
I cleanse my face with Neutrogena soap and then rinse with alternating hot and cold water. And I mean rinse! I even installed two old-fashioned hot and cold taps in my bathroom, so they can run simultaneously. I splash my face vigorously: about ten times, first with hot, then with cold water.
Lainie Kazan
Once a week, I take honey, egg whites, and herbs, mix them all up together, then warm the mixture over a double boiler. When it's heated, I spread the "mask" over my face, press it into the skin with my fingers, and wait fifteen minutes before rinsing.
Shirley MacLaine
I'm positively addicted to exercise. I jog for two miles, or thirty minutes, every day. If the weather is lousy, I jog in a gym, or run in place at home along with the six o'clock news. Another thing I'm a nut about: dynamic-tension exercises. You can do them anywhere... in a cab, at a meeting, at your desk. With jogging, dynamics, leg lifts, stomach contractions and push-ups, I devote at least an hour a day to exercise. My favorite drink (all that activity makes you thirsty) is a mix of half soda water, half fresh water, the juice of a lemon, an ice cube, and dash of liquid Sucaryl. It tastes terrific, isn't fattening, and it's good for the system.
Marlo Thomas
My long, straight, very fine hair takes up most of my beauty-making time. I shampoo every day with Breck, rinse with Wella Balsam conditioner, then blow dry. For the rest of me, I depend on Dr. Erno Laszlo's cleansers.
Angie Dickinson
This sounds silly, but my diet-beauty secret is brushing my teeth as often as possible. The brushing actually seems to stop me from feeling hungry. I adore Colgate and use it at least four or five times a day (sometimes more if hunger pangs persist).
Faye Dunaway
The first thing I do each morning is brush my hair . . . this wakes me up, is wonderful for my scalp, and is also an easy way to exercise. I bend way down, throw my hair forward and brush vigorously from the nape of the neck forward for about ten minutes (always with a Kent-Cosby hair brush).
Barbara Walters
Most important for me, off or on the TV screen, is my hair: if it looks attractive, then the rest of me feels that way. What 1 love most in life (well, almost) are my electric curlers—the new ones are especially good, because they come with really big rollers.
Raquel Welch
My secret is not makeup, exercise, diet, or hair care—but the art of unwinding. Some women pamper themselves with every luxury except relaxation, and I think that's a terrible mistake. In my case, being alone for a few hours, soaking up sun, immersing myself in a tub, or having a leisurely sauna and massage is better than cosmetics, a coiffure, or exotic perfume. What it boils down to is this: If I'm relaxed, I feel I look good. If I'm all wound up and tired, I feel a mess.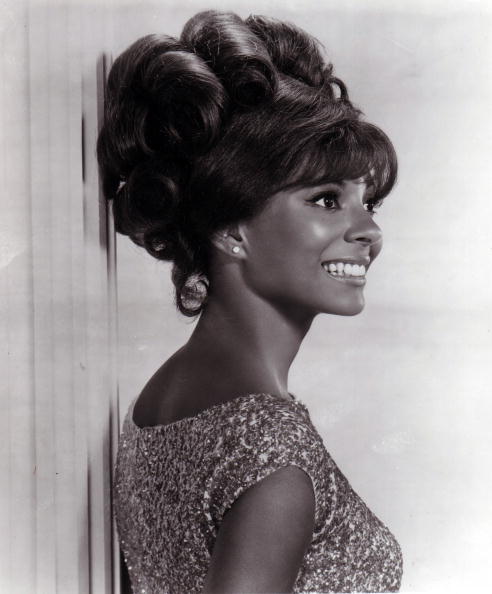 Leslie Uggams
I feel sexy when my body is tantalizing scented, so I take perfumed-oil baths twice a day. My face is too oily, though, and to counter- act that, I clean it with Nivea and use a cucumber mask every day.
Natalie Wood
My beauty bag is Aroma Therapy. Fragrances have a wonderfully calming effect on me. At night I relax by lighting a scented Rigard candle and drawing a hot perfumed bath. Before I climb in, I put cucumber slices on my eyelids (they take away puffiness) and apply a mint mask. Afterward, I pat my face with an ice cube—that closes the pores and tones
Peggy Fleming
My husband is my greatest beauty asset! He's a dermatologist and is always available to tell me what to do when my skin breaks out. Otherwise, I depend on Estée Lauder cosmetics . . . bronzing gels, mascara, lipstick, Youth Dew perfume. I also take milk baths (the best way to relax after a hard day of skating), or else I use bath crystals. Oh, and my only soap is Ivory.
Carol Burnett
I always cleanse my face with tissues saturated with oil and follow that up with a soap-and-water wash. Next I use a pore stimulant and, then, finally I treat myself to the most marvelous invention of this age—a facial sauna. Glorious!
Ann Margret
I've got one great make-up trick—I use blue pencil on my lower eyelids to make the whites of my eyes seem whiter. I'm also insane about perfume. Sometimes I change fragrances three or four times in one day, and I make a point of dabbing perfume on the tip of my nose (as well as the usual places). That way I can smell it, and if I know I smell divine, I feel divine.
Julie Newmar
Twenty years ago, my mother passed on her favorite beauty tip to me and I've used it successfully ever since: Dorothy Gray's Hand Cream. I apply it all over my body whenever I take a bath. After that I massage hydrous lanolin into my feet, elbows, around the eyes, anywhere there's a crevice or wrinkle. Before bedtime, I use Dr. Erno Laszlo's oil to remove every bit of makeup.
Arlene Dahl
I couldn't survive without my slant board—you lie with your head on the down side, your feet pointing up. This reverses your circulation so the blood flows to the head, giving your face and body a natural "lift." A twenty-minute session on the board every morning postpones a face-lifting for years.
Lucie Arnaz
When I put on mascara, I always hold the brush (or wand) vertically, not horizontally. That way, the lashes get individual attention, look natural, don't stick together.
Barbara McNair
I don't use much makeup on my face, but I do pay lots of attention to my eyes. I'm mad about under-the-brow highlighters, shadows in all colors, pencil for the brows, eye- liner, and false lashes (if I want to look really dramatic, I wear two overlapping pairs).
Dinah Shore
My eyes, I think, are my best feature. They're brown, so I usually wear taupe eyeshadow and brown false lashes (trimmed to a short length for a natural but full look). The only thing I'm really fanatic about is keeping my weight at about 120 pounds (I'm 5'6" tall). This means no seconds at meals and getting out to play tennis as often as I can.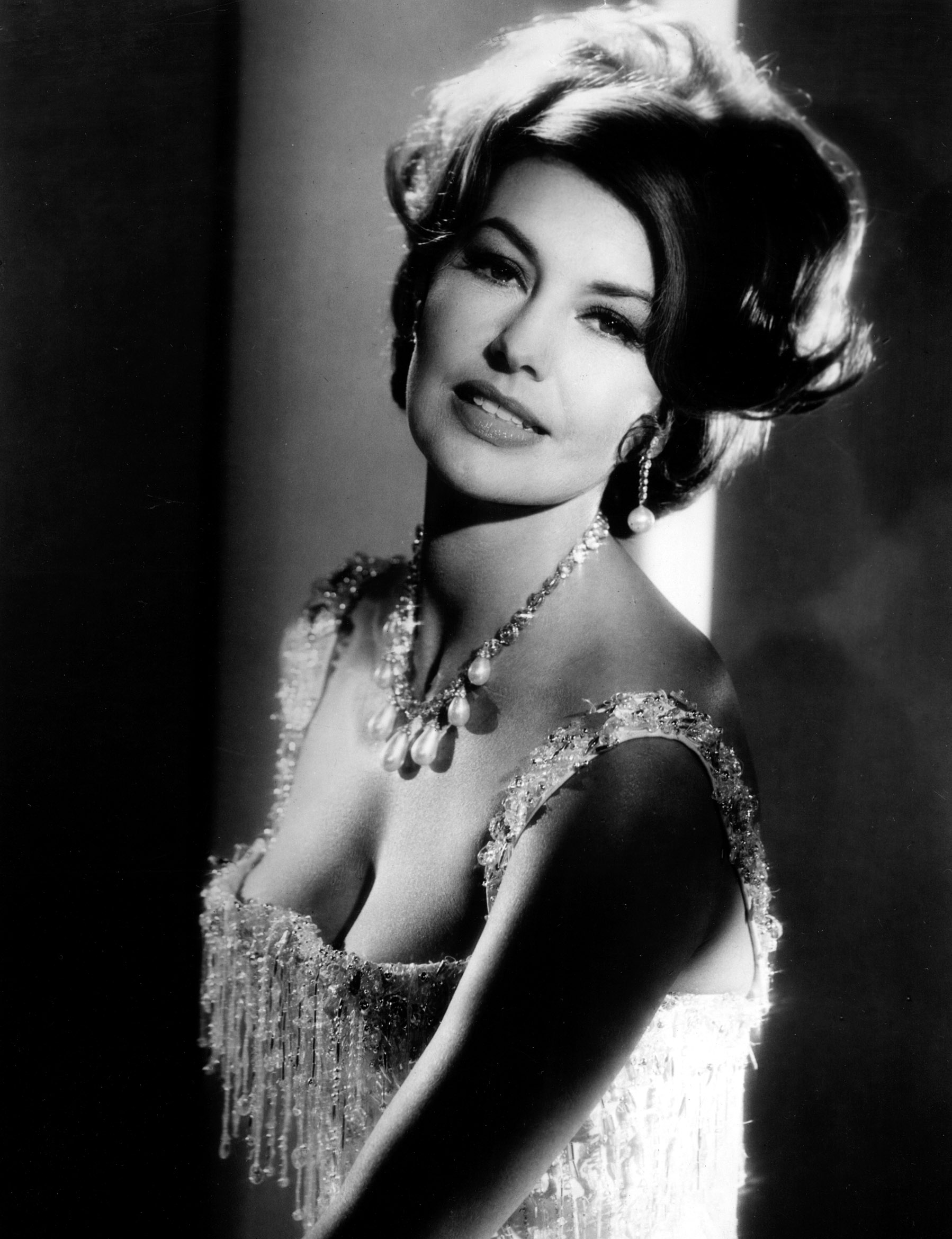 Cyd Charisse
Eating right matters most to me. Dancers, like athletes, use up tremendous amounts of energy, so I always have an enormous breakfast (eggs, juice, bacon, toast, coffee). If I'm not working, I go to a ballet class…if I am, my day is taken up with rehearsals, so I rarely have time for lunch, but I make up for that with a protein-rich dinner.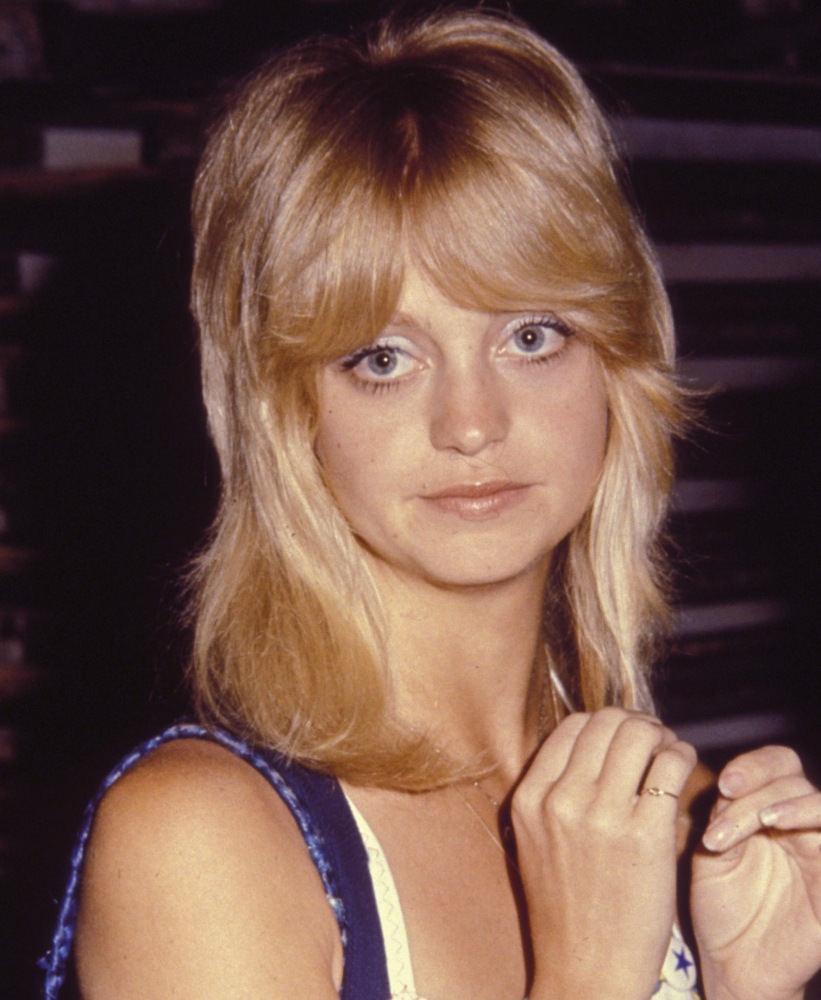 Goldie Hawn
I've gotten into health foods, because I really believe they're essential for beauty and health. I wash my face with soap and water two or three times a day, and I use hardly any makeup.
Eydie Gormé
This may sound extravagant, but I buy expensive false lashes, cut them into clumps of about five hairs, then glue the clumps on individually. This eliminates what I dislike most about false lashes . . . the way they look so phony when the ends come unglued. I stick them on slightly higher than my own lashes to make my smallish eyes look enormous. The only other makeup I use is my husband's Braggi Face Bronzer (he only uses it when appearing onstage) as a base, then I put on Revlon's Blush-0n, and a lip conditioner.
Tuesday Weld
Steam baths! You wouldn't believe how clean and glowing regular steaming can keep your skin. Steam has one other advantage, too—it cleans out your nasal passages. I never catch colds anymore!
Brenda Vaccaro
I use a nightly massage of Formula 405 cream for wrinkles or "tired lines," and wear 405 Lotion all day long under my makeup. Other tips: Hain soap (it keeps skin from drying out and is loaded with vitamins A, D, and E), a weekly vitamin-E cream application as a facial pick-me-up, and Yama-Yoghurt Shampoo for bouncy, healthy hair. I neglect my fingernails shamefully, but always have a bright red, brand-new manicure on my toenails, because I've got a passion for open-toed sandals.
Joan Rivers
I adore Evian Water…comes in an aerosol facial spray I discovered in Paris. (It's available here now at about $4 a bottle.) I use it to clean my skin at least twice a day.
Also, a weekly sauna is a must for steaming off all the garbage and make-up I collect during the week. I wouldn't dream of stepping into a bath that wasn't half filled with oil—extravagant as that may sound. It's great to feel like Cleopatra did when she climbed out of her well-oiled tub!
Dyan Cannon
My beauty Don'ts are false lashes, lipstick, brow-plucking, manicures, heavy makeup, and desserts. The Do's are powdering lashes before the mascara to give a look of extra fullness, a little Pancake base (applied with a wet sponge), gray pencil eyeliner, lipgloss, steam baths, a shampoo every two days, and for snacks—sweet green grapes.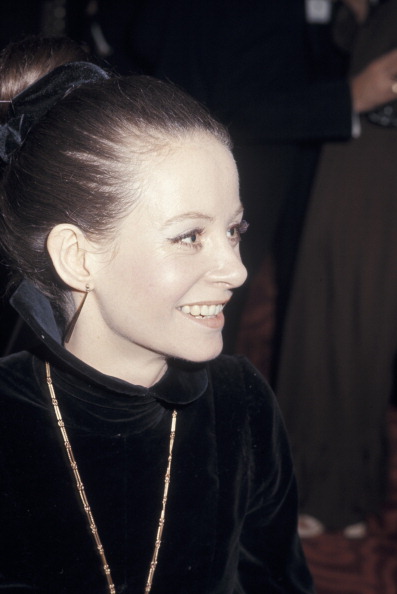 Sarah Miles
I keep my nails clipped by biting them. Since I have a metabolism that allows me to eat whatever I like without gaining weight, my diet mainly consists of chocolates, ice cream, and fresh-squeezed orange juice. I don't shave under my arms…God put the hair there for a reason, so it's beautiful.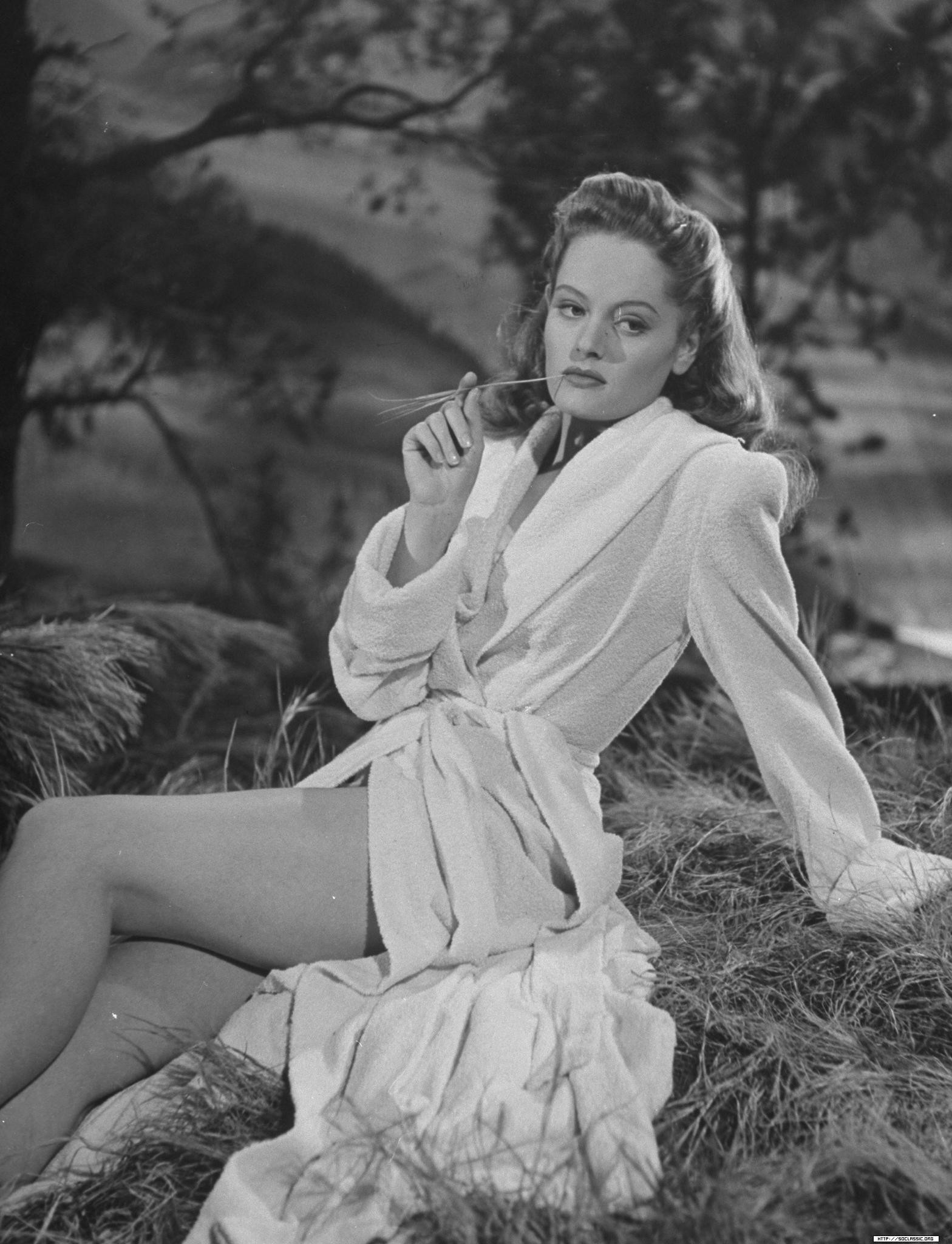 Alexis Smith
My special beauty aid is a skin cream from Korea called "Ginseng"—it's loaded with vitamins, does marvels for dry skin and smells like peaches, so you don't need to wear perfume. I use it as a moisturizer and a night cream.
Lynn Redgrave
I depend on Ponds Cream and Nivea as under-foundation helpers and night cream. The best astringent in the world, I think, is cold tap water patted on the face with a wad of cotton wool. But I guess my main beauty mainstay is a good night's sleep.
Sandy Duncan
I like Johnson's Baby products—they're wonderful for my dry skin. I use baby oil to take off makeup, baby shampoo on my hair, and talc and lotion after a shower or bath. When I was a teen-ager, I heard the best way to apply makeup was with short, brisk, upward strokes—that this would keep my skin from sagging. So far (I'm not thirty yet), so good.
Vikki Carr
My best and most successful beauty secret is sleeping without a pillow . . . this keeps my hairdo intact and insures fantastic posture. I always make sure I get enough sleep and not enough to eat (that's the only way I know how to diet).
Glynis Johns
The essential part of any beauty routine is to get your circulation going in the morning; I do a headstand every day, am a firm believer in harsh body-scrubbing (I use very coarse goat's hair mitts from Austria or Switzerland) and steamy baths followed by ice-cold showers. After I take off all my make-up, I splash on cool, not cold, milk as a skin freshener. Delicious!
Cybill Shepherd
My beauty secret is to look in the mirror as seldom as possible. I do very little to my face when not on a modeling or acting job. I let my hair go whatever way it wants to. As far as I'm concerned, being relaxed about your looks is much more therapeutic than constantly preening and worrying.
Karen Black
My eyes are very close-set, so I make them look wider-spaced by plucking my brows outward from the center. Another eye-widener is to apply shadow just on the outer edges of the lid. When I'm tired, I close my eyes and put cotton pads, soaked with witch hazel, over them for ten minutes—it seems to wake up your whole face. My favorite soap? Amino Pon (by Redken)—it costs $1.25 a bar, but wrinkles and crinkles just seem to fade away
Tatum O'Neal
There's only one thing I put on my face, and 1 do it as soon as I wake up—a smile. That's because I think a smiling face is a beautiful one. I like. shiny lips, so I use lip gloss—just a tiny bit. I like little earrings, too, so I have to keep my hair short to make sure they show.
Marilyn Chambers
I'm only twenty-two, but "older" friends tell me to use skin cream as a luxury now, so I won't need it as a necessity later. (My favorite is Ultima 11's Under Makeup Nutrient Creme.) 1 also wash my face three times a day in Necca soap from Israel—it has no alkalines, which is wonderful for sensitive skin. When my face is all soapy, I rub cornmeal grains into the suds, and the abrasive action totally cleans the skin and pores. Then it's rinse, rinse, rinse, rinse in hot and cold water.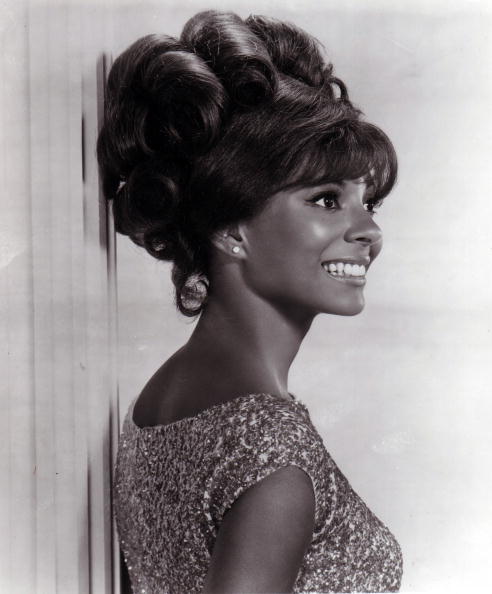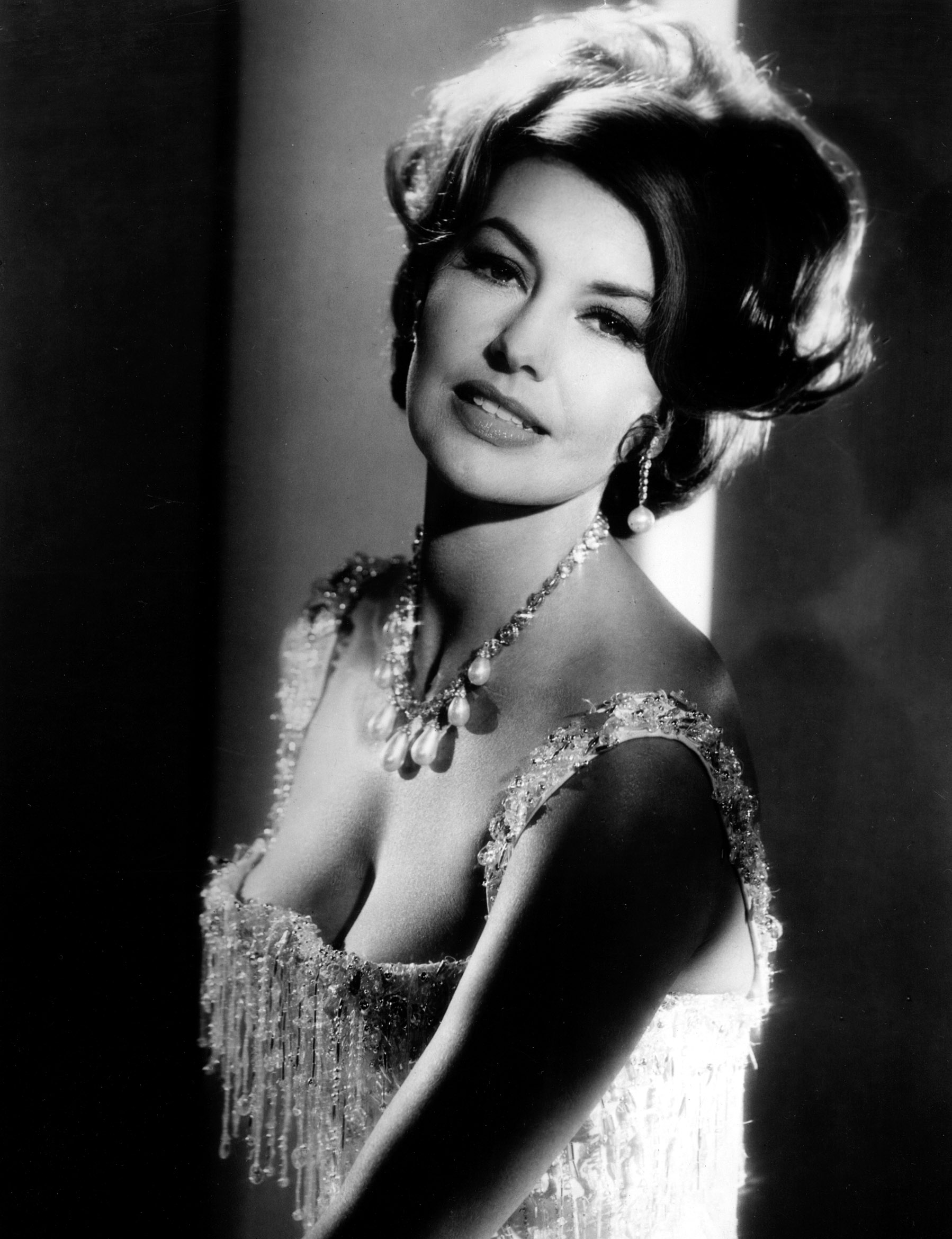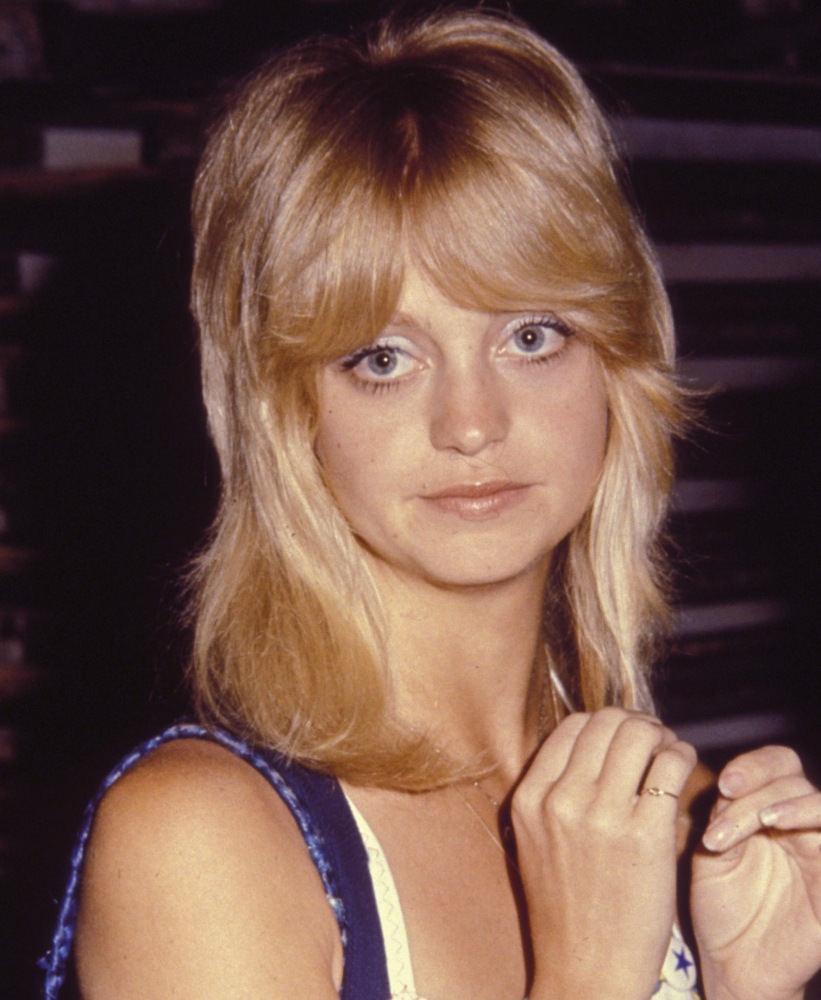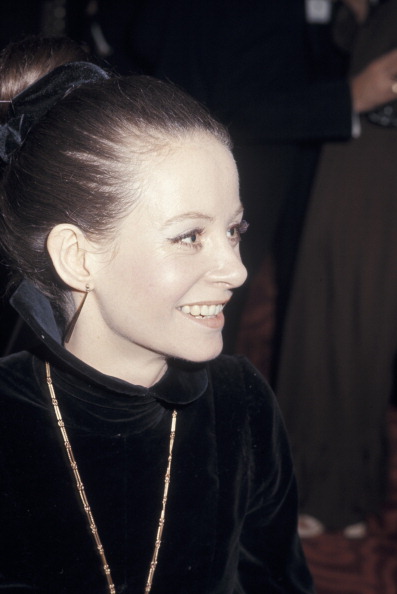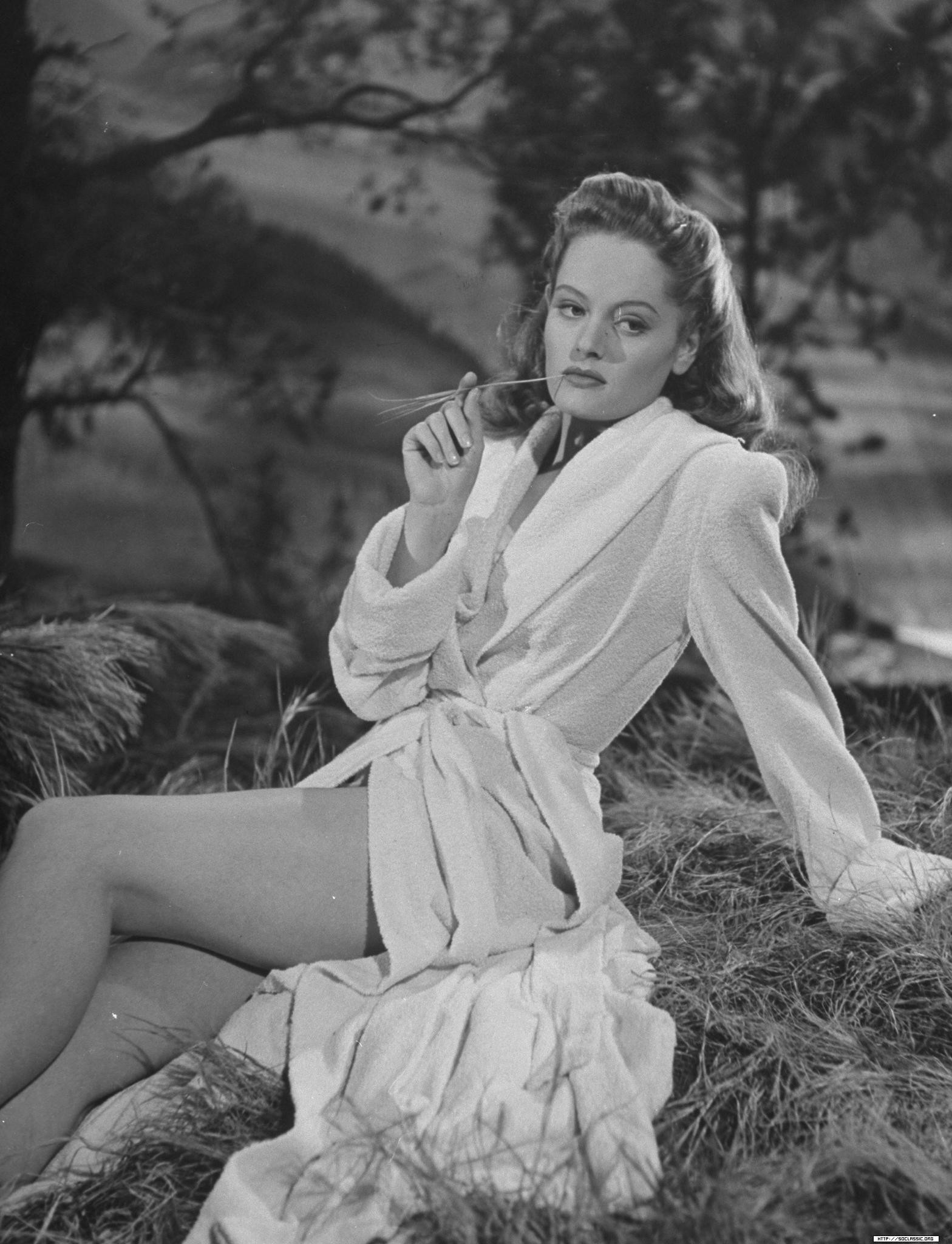 You think elaborate beauty routines went out with yesterday's glamour girls? Not so. Thirty-five very contemporary (and fabulous) creatures tell what they do to keep themselves looking beautiful and feeling foxy.
Looking for a little shake-up in your beauty routine? These helpful hints from the beauties of the past were all published in Cosmopolitan, December 1975—though today it feels like celebrities are constantly trying to out do each other with how advanced and high tech their beauty routines are, we prefer these time-honed methods that have been tried and tested for decades and that still give great results. Just look at these elegant women to see what we mean (and if you are on your phone, turn to landscape to read their helpful hints). - LMH